Partners With True Alignment
Affiliate partnerships with educational, personalized, phenomenal books for kids
The Kids Book company creates phenomenal personalized books for kids that adults love to give. Every title is educational and interactive as well as empowering and inspiring.
We look for affiliate partners that align with our brand and philosophies; to educate on the sly, to pique a child's curiosity and to inspire wonder in our world.
Working in true partnership, we provide you all the tools you need to be successful, from social media posts to illustrations, a massive 50% return AND freebies and discounts to your customers.
If this sounds like something your community would enjoy, register now to get started!
Great partnerships = Greater Returns
Massive Returns With
Up To 50% Commission
Big benefits make for big returns.
Our affiliate partners enjoy;
50% of cart price on digital products (up to $7.50 USD)
15% of cart price on printed products (not including shipping)
Discount & freebies for your customers
Using lifetime cookies we ensure your customers are always yours
Products can be shipped anywhere in the world so there's no
borders to your community
To add to this, The Kids Book Company releases new titles every few months, so there's always something 'new' to talk about and a reason for customers to purchase again.
Enjoy A Win / Win / Win With Extras For Your Community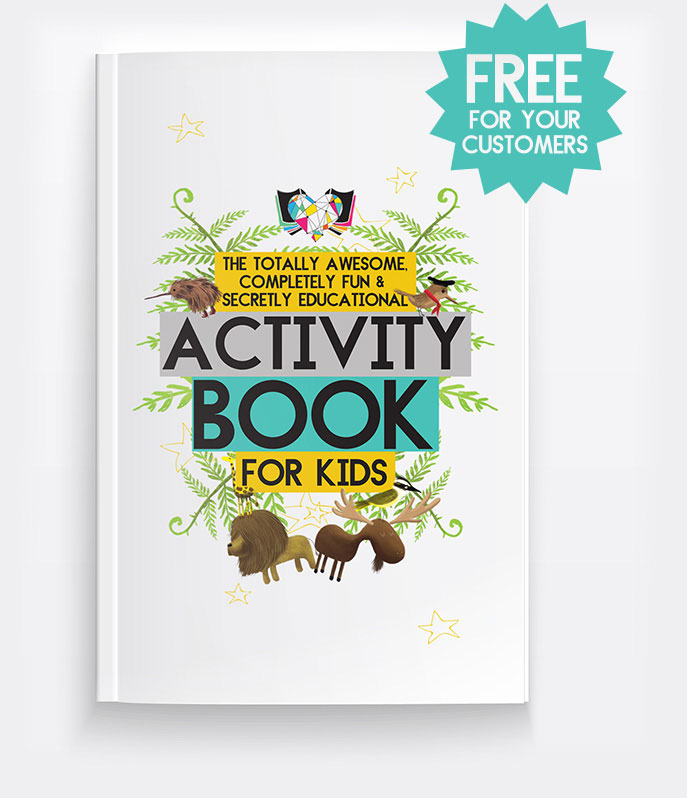 Extra Benefits You Can Give
Giving you more so you can be an even bigger hero to your community
To give your customers even more reason to buy, we're giving them
Free digital 'activity book' worth $6
15% off the cost of the products!
We are constantly working on new titles and other great products your customers can enjoy, so there's always a reason for them to come back again.
All this combines to makes this affiliate partnership a true
win / win / win.
Personalized kids books that educate on the sly. They're phenomenal stories for kids that adults love to give.
You will receive a return with the purchase of any book from The Kids Book Company via your link or coupon code. That's any title, for any child, anywhere in the world. There's new titles coming all the time too!
Our current titles include:
My Way Home
An inspirational travel story for adventurous boys and girls 0-9.
Preview My Way Home
More Than I Can Count
A counting adventure that's full of love for kids 0-5.
Preview More Than I Can Count

We make it EASY. There's even a Welcome Kit full of Emails, Cool Imagery, Social Media Posts, Posters & More.
Get started or ask us about more information today!