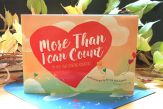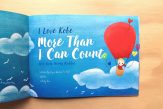 "Unique and fun counting book. Interesting animals, adorable illustrations & a lovely storyline. My niece was as delighted with it as I was!"
- Jo Roberts
More Than I Can Count
$ 29.99
Take your child on a counting adventure that shows just how much you love them. Learn numbers, tickle tyrannosaurs and more. Perfect for kids aged 0-5.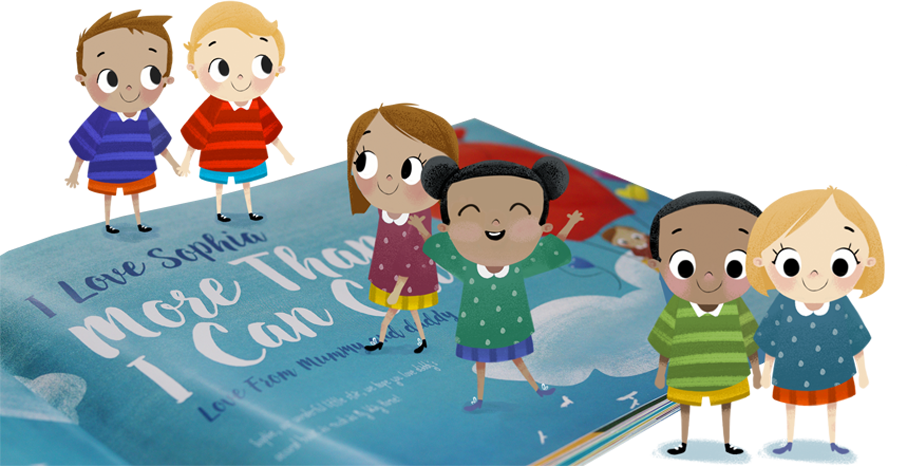 Put Them In The Story
Put your child in the heart of this custom counting book. With 6 adorable characters to choose from this is a perfect gift for any child aged 0-5.
Interactive & Educational
Intrinsically educational, this interactive participation book includes everything from simple numbers to different languages, colours, shapes and more.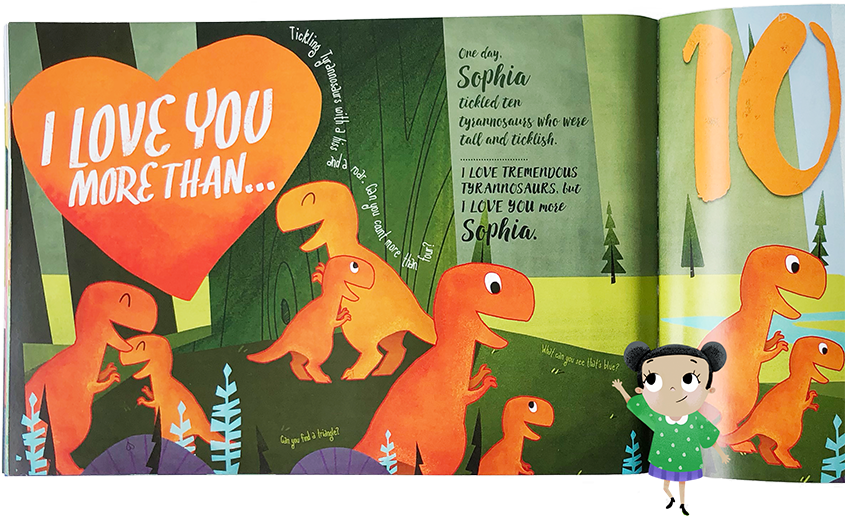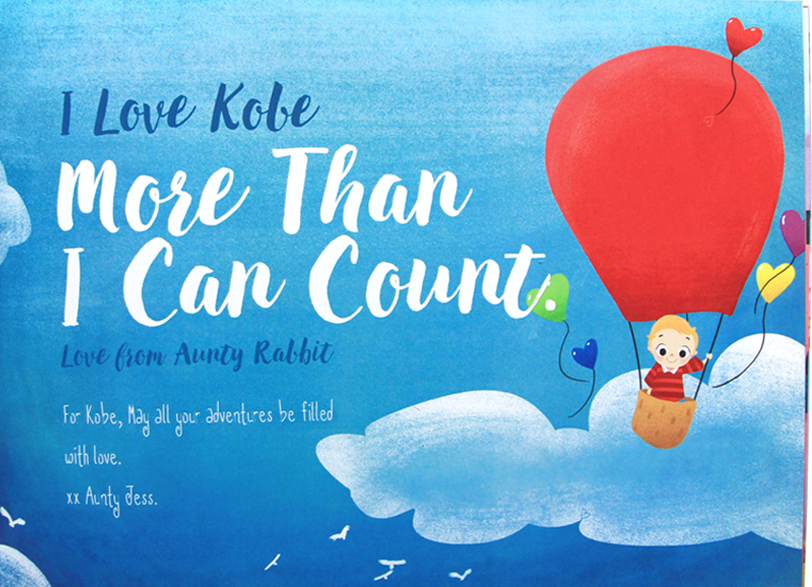 Add A Personal Message
Celebrate this customized gift with a personal dedication just from you. We'll print it into the book – free!
Inspire Every Child With Their Own Adventure
Each personalised kids book tells a unique story just for that special kid. It's their very own much loved adventure.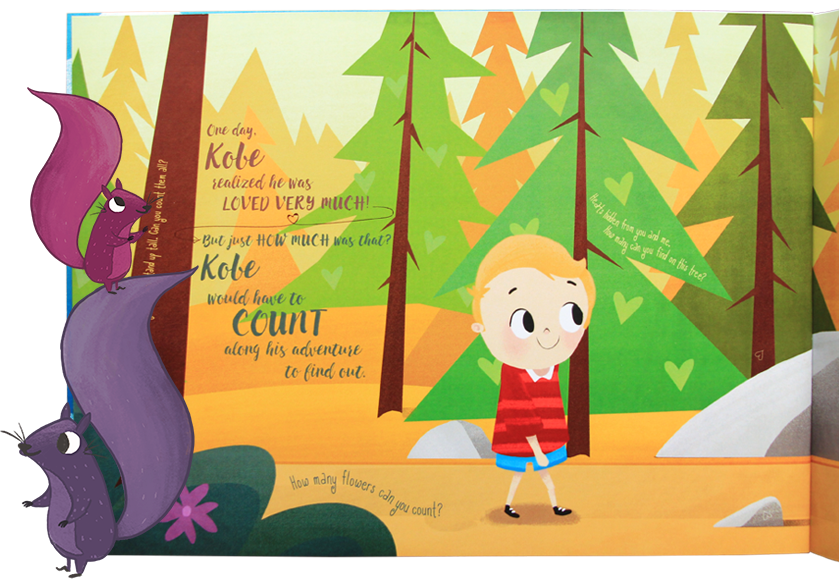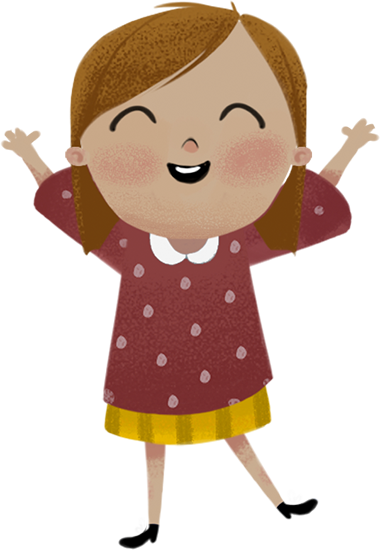 Reviews For More Than I Can Count
A FUN & UNIQUE GIFT FOR A SMALL CHILD!
"This counting book is for a very young friend of ours. Some of the animals it counts are unique – not usual in counting or story books here in the U.S. Very well made – a fun & unique gift for a small child!"– Kathy
THE WHOLE LOVE STORY THING IS 'LOVELY'
"Great book for a young child learning to count. The whole love story thing is 'lovely' LOL. The gift wrap was way better than I expected. On the whole awesome." – Michelle
SO ADORABLE, LOVE IT!
"The book came out perfect! So adorable, love it!" – carissa hernandez

PERFECTION GUARANTEED
Your book will arrive damage free & error free or we'll replace it or give you your money back!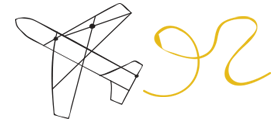 FREE SHIPPING OVER $80
Free shipping world wide with any purchase over just $80. Amazing express options available too.